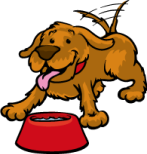 This is a suggested guidelines for teachers who have had a Sponsor donate a Rescue Writing storybook to their class.
Rescue Writing recognizes each teacher develops and maintains a unique teaching style. Our storybooks can easily be incorporated within a lesson plan. The structure of the schedule need not be changed, but enhanced with a Rescue Writing storybook. Rescue Writing storybooks align with Common Core reading and writing comprehension instruction.
The most important piece of the storybook is the student's stories. 
There are several options that can be exercised:
Students can initially write hard copies of their stories and turn them into their teacher. After stories are turned in, a teacher can digitally transfer the student's stories into the template on the Rescue Writing website.
OR
Students can write their stories and then with the help of their parents or teachers transfer the stories online at home or at school.
OR
Students can write their story digitally from the beginning using a template from the website, which can be downloaded (using Acrobat Pro or InDesign) and sent to parents or students. A student's story can be input to the template (using Acrobat Pro or InDesign) anywhere they have access to a tablet or computer such as in a classroom, computer lab, library or at home.
Students will need to have photos, or find some from the internet to illustrate their story.
Creating And Ordering The Class Book
An access code or login will be given to a teacher so they can revisit the rescue writing storybook website and work on it over time if need be. Teachers may elect to give the access code to their students so they can work on their storybook page(s) at home with their parents or on their own time. Once the individual stories are written and the photos selected, the teacher (or adult supervisor) will duplicate the pages from the make a Storybook link – and order the book using the promotion code provided to them. There is only one promotion code valid for one book, and it is unique to the class to which it was sent.
Once the book is created, it will have a unique number code – and parents, friends, and family can use that code to order as many copies of the book as they want.